Home
›
Suggestions & Bug Reports
This forum is intended for MultCloud Support Discussion. Please post/inquire on existing discussions if they exist.
-Jnsystems
chrome issues
1) it is not possible to delete/remove a cloud (added to *my clouds*). If i right click (short or long) on a cloud item i always get the normal chrome rightclick menu but no menu with options to rename/remove/edit this cloud - if i switch to the old multicloud there i get this short menu from multcloud.
2) The link "Switch to new MultCloud" at the old MultCloud does not do anything if clicked.
3) if i add *pCloud" from within the old version of MultCloud it does not show at the new version (Google Drive/Photos etc. is automatically shown in new version if i added them in the old version). But if i add pCloud in the new version i can see it in the old version.
4) if i want to add a new cloud at the old GUI version the button text is weird/empty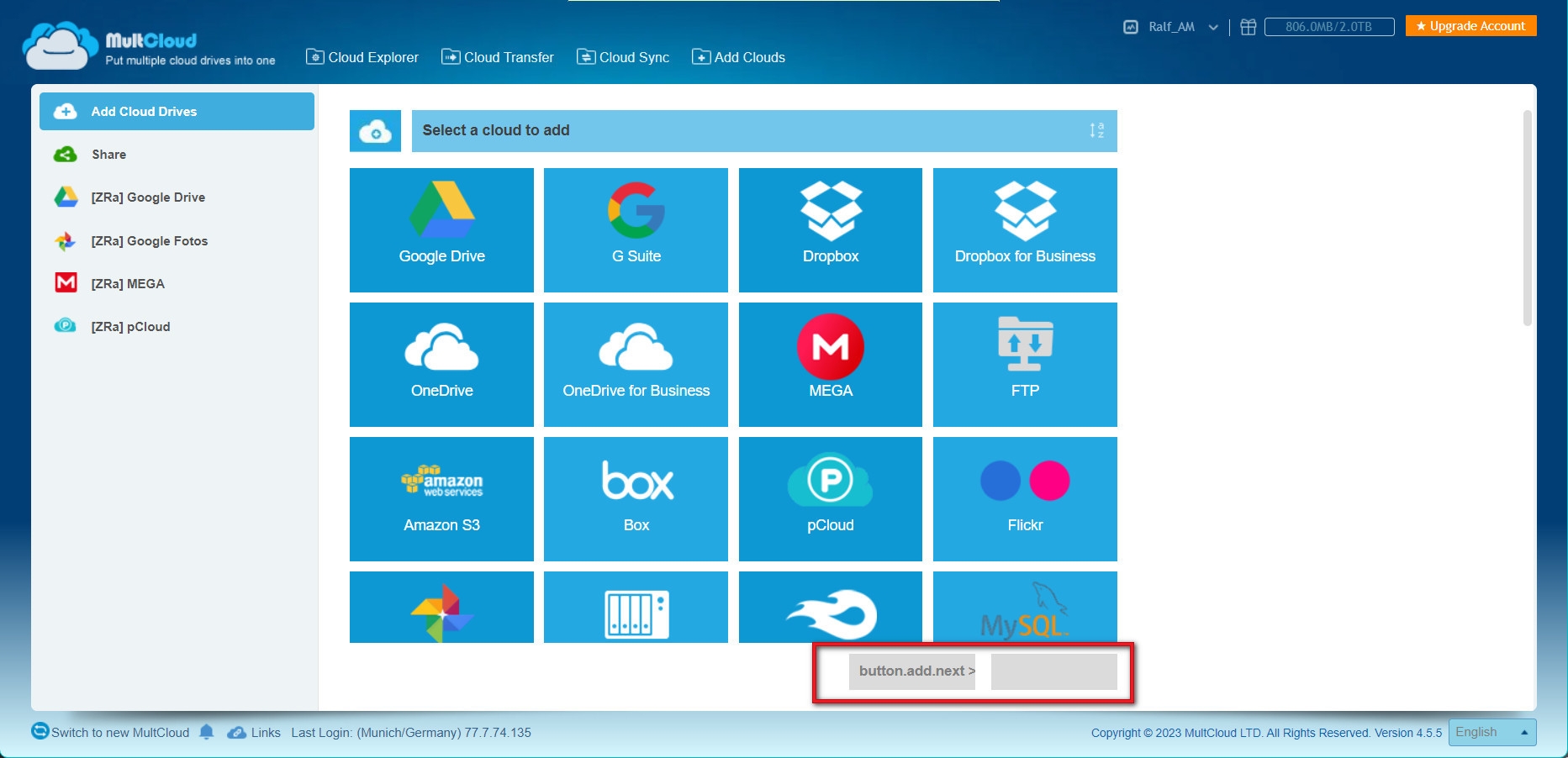 5) i cannot change the language in the old GUI version (at the lower right corner of the screenshot above). Nothing happens if i click at the Language button. Also the user menu and the button "Upgrade Account" don't do anything if clicked with the mouse.
i also tried it with Chrome Inkognito Mode but it's the same problems. With Firefox No. 1 and 5 works but 2,3,4 is the same problem, too.
My chrome version is 108.0.5359.125 (Official Build) (64-Bit) german on the latest win11 version.